Look here for information about graduation requirements, standardized testing, and more.
Planning for your future can be a big job. Visit these pages for college and career planning help.
FINANCIAL AID & SCHOLARSHIP RESOURCES
Paying for college requires planning. Know what to expect and how to get help.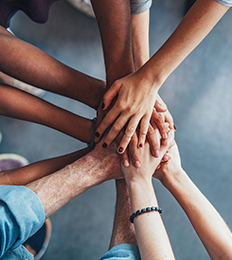 The purpose of our school guidance and counseling program is to promote and enhance student learning through three areas of student development: academic development, career development, and personal/social development. From course enrollment to college registration and from freshman year to senior year, our guidance staff is here to help each student along the way.
CHS guidance counselors assist students with academic, social, and personal concerns. They connect students with tutors, group counseling, and other resources in our school and community. In addition to working with the students, our counselors collaborate with CHS teaching staff to provide a comprehensive guidance program that meets the developmental needs of all students through classroom units, homeroom advisory activities, assemblies, and more.
Students may schedule appointments with any of the counselors by going to the guidance office and filling out a "request to see counselor" slip. Families can also contact a counselor.
Hannah Winland
9th Grade and HMA
Send Email
Josh Hays
Grades 10–12, Last names A-K
Send Email
Julia Straight
Grades 10–12, Last names L-Z
Send Email
Jamie Espeland
Mental Health Counselor
Send Email
Rebecca Merritt
Guidance Secretary
Send Email
Cody High School provides support for students who struggle in one or more classes with opportunities that can help them improve their performance, including:
Academic Intervention Meetings

Support Groups

Counselor/Homeroom Advisor Support

After School Study Hall

Monday–Thursday
3:45–4:45 p.m.
CHS Library
Please contact one of our counselors or call the guidance office at (307) 587.3603 with your questions.