These resources promote online safety and can help you prevent online bullying.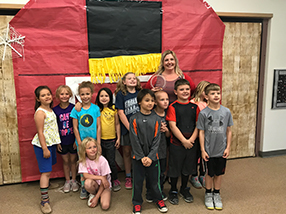 The administration, faculty, and staff at Park 6 are dedicated to making our schools bully-free zones. Our schools participate in a bullying prevention program proven to prevent or reduce bullying in the school setting. Find out how you can help.
THE OLWEUS BULLYING PREVENTION PROGRAM
The Olweus Bullying Prevention Program (OBPP) is the most-researched and best-known bullying prevention program available today. With over 35 years of research and successful implementation all over the world, OBPP is a whole-school program that helps students, from elementary to high school, identify bullying and implement solutions.
USE TECHNOLOGY TO FIGHT TECH BULLYING
In this digital age, technology can be a wonderful educational tool. It can also be a breeding ground for bullying behaviors, specifically with social media. Use the resources on this page to help you monitor your child's social media use. These tools will help you stop inappropriate messages/images from going out and from coming in.