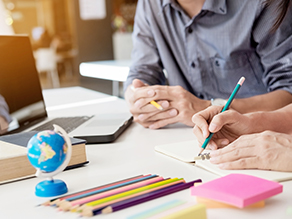 Members of the school board and Classified Participatory Management Committee established a program to recognize the special acts that the employees of our district perform.
Anyone who witnesses an action that goes above and beyond the normal expectations for a staff member, or one that is completely outside of the employee's area of responsibility may nominate that individual for an award.
Please complete the following brief nomination.
Park County School District No. 6 hires the best people it can and expects them to perform their duties to the best of their abilities; however, we know that many go beyond these expectations to make our schools the best and friendliest they can be. These are the people we are recognizing.