Rain or shine our cross country team will cross that line! Go Broncs and Fillies!!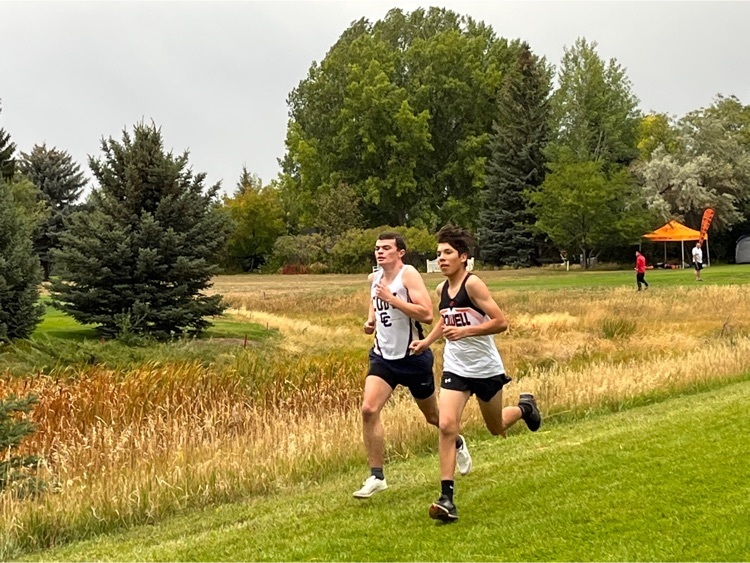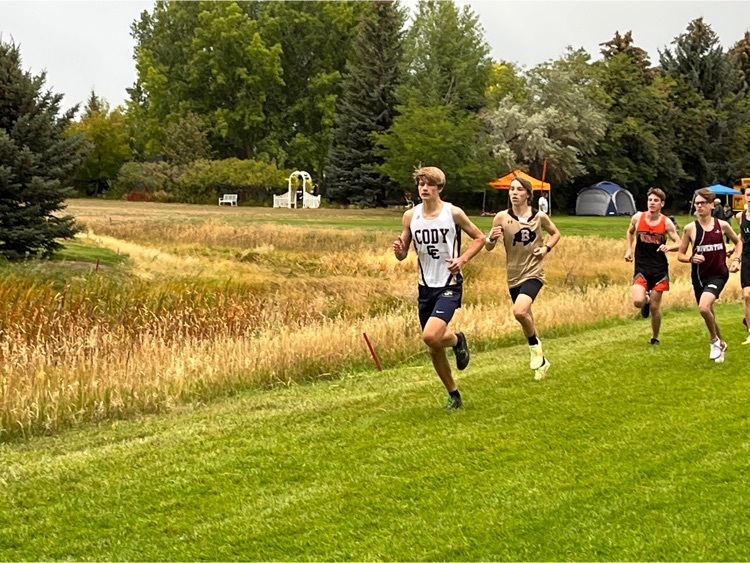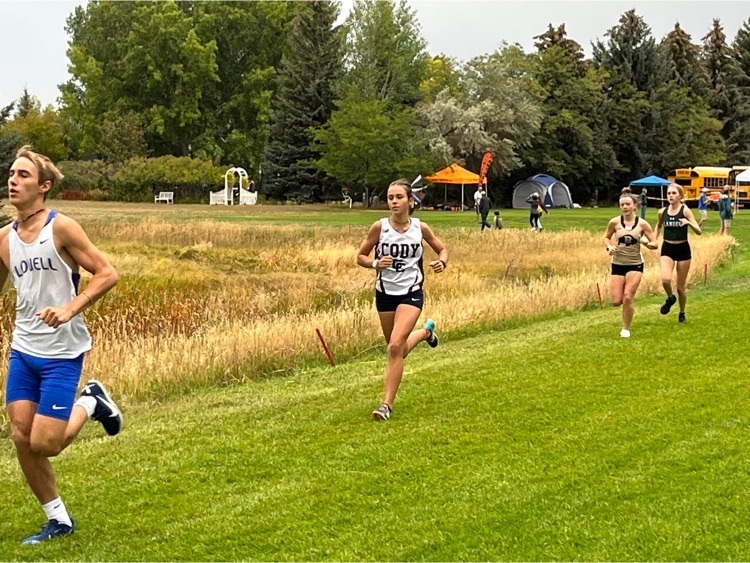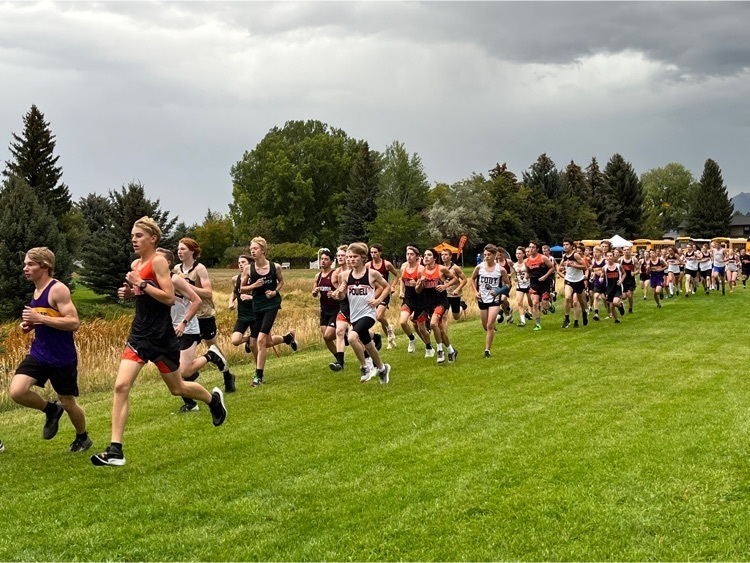 The Homecoming Bonfire is official. Have a great Homecoming week CHS. Go Broncs and Fillies!!!!

Huge shout out to the seniors, and their advisors who took to the hill this morning. The Class of 2023 is official. Have a great senior year. Go Broncs and Fillies!!!!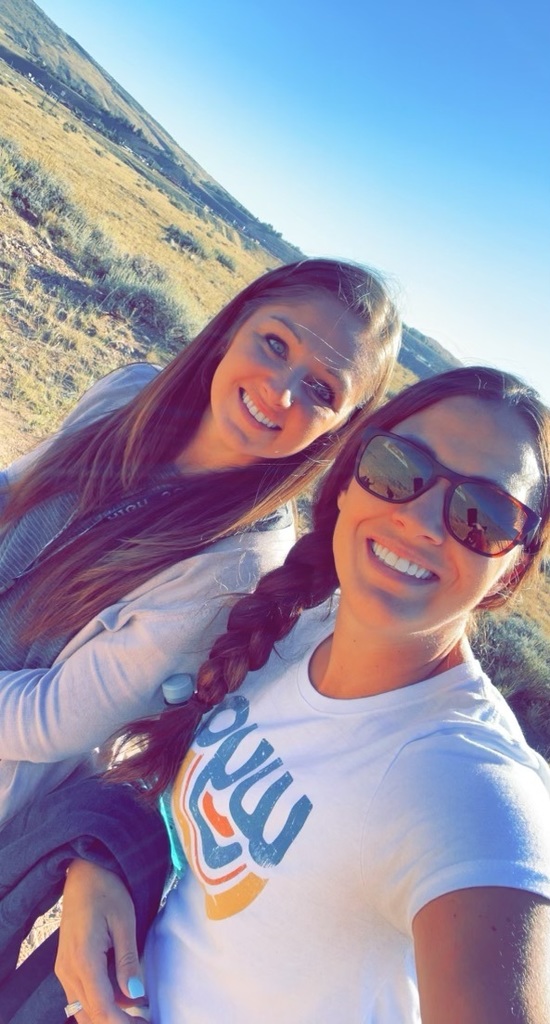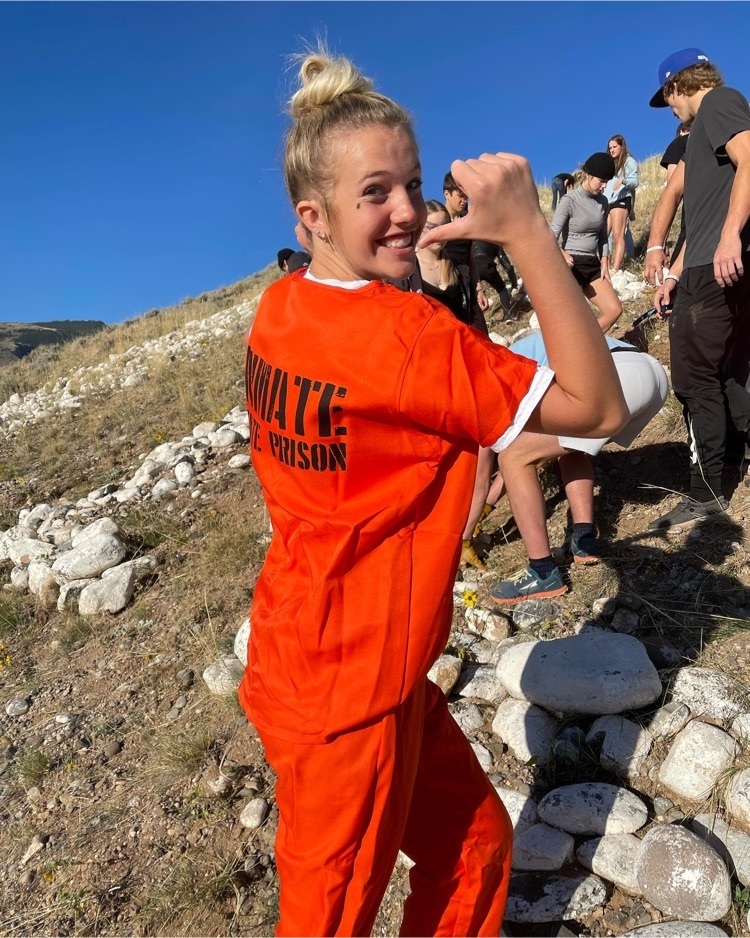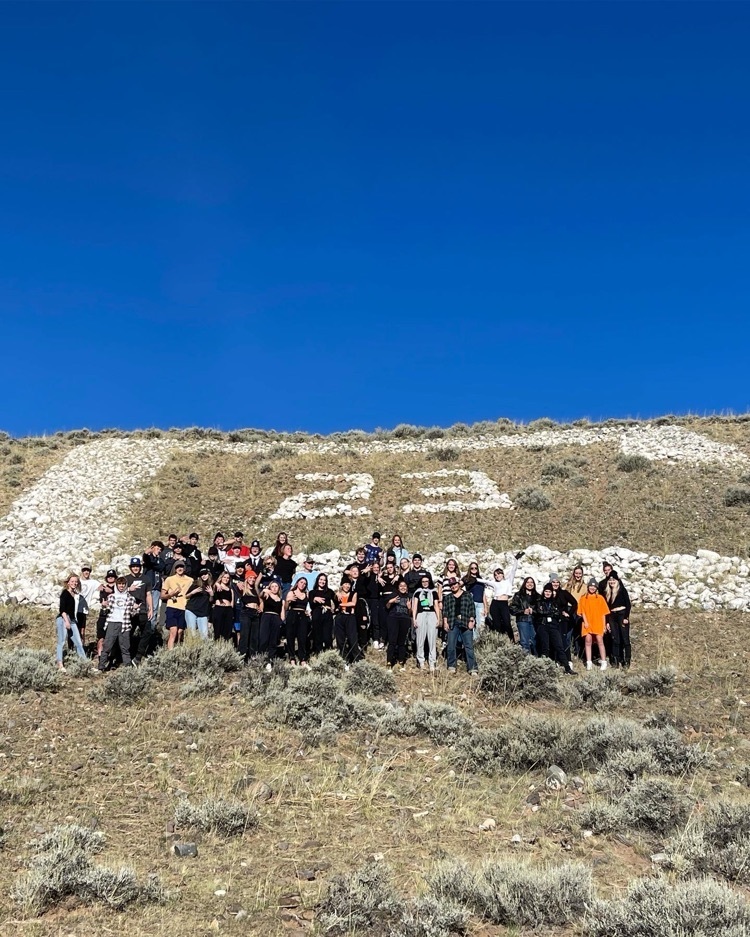 Best costumes on cops and robbers day??? Happy Tuesday Park 6. Go Broncs and Fillies!!!!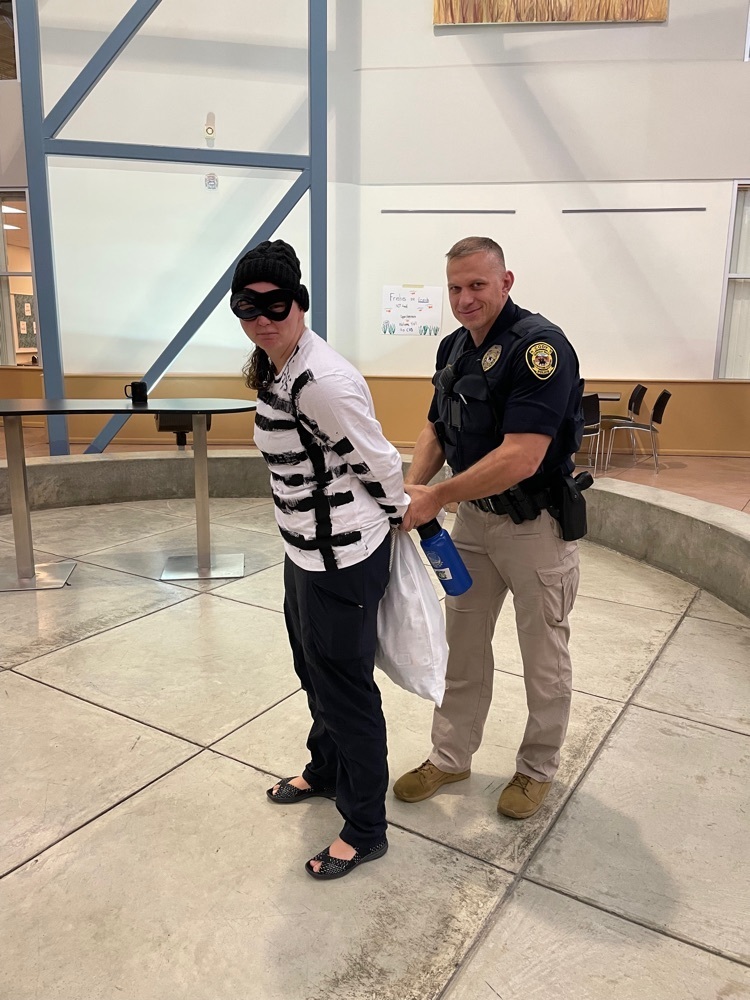 This week was garbage and fantastic all in one!!! NHS recycled for the high school on Tuesday and then teamed up with NJHS to do highway cleanup on Friday. These great student volunteers work hard for our community. Go Broncs and Fillies!!!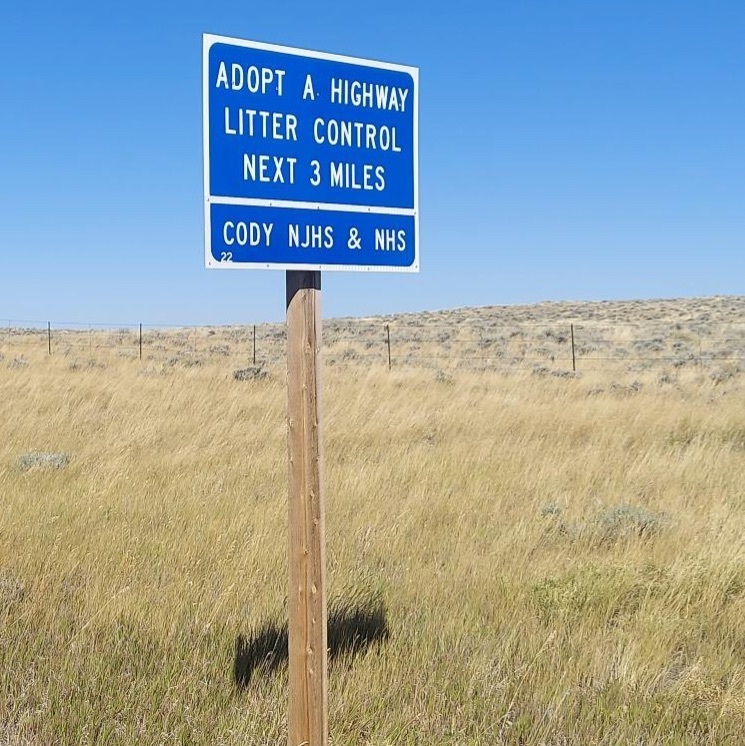 CHS has updated its dress code based on today's modern times. Please see the rules attached in a pictograph format. Go Broncs & Fillies!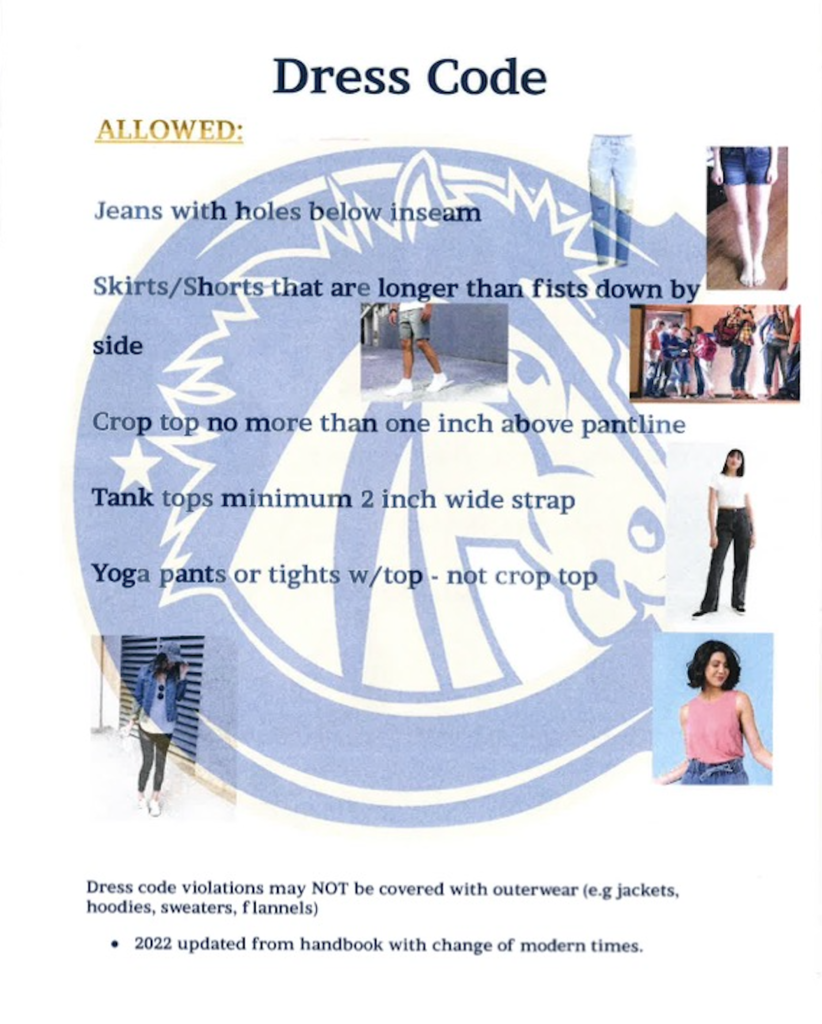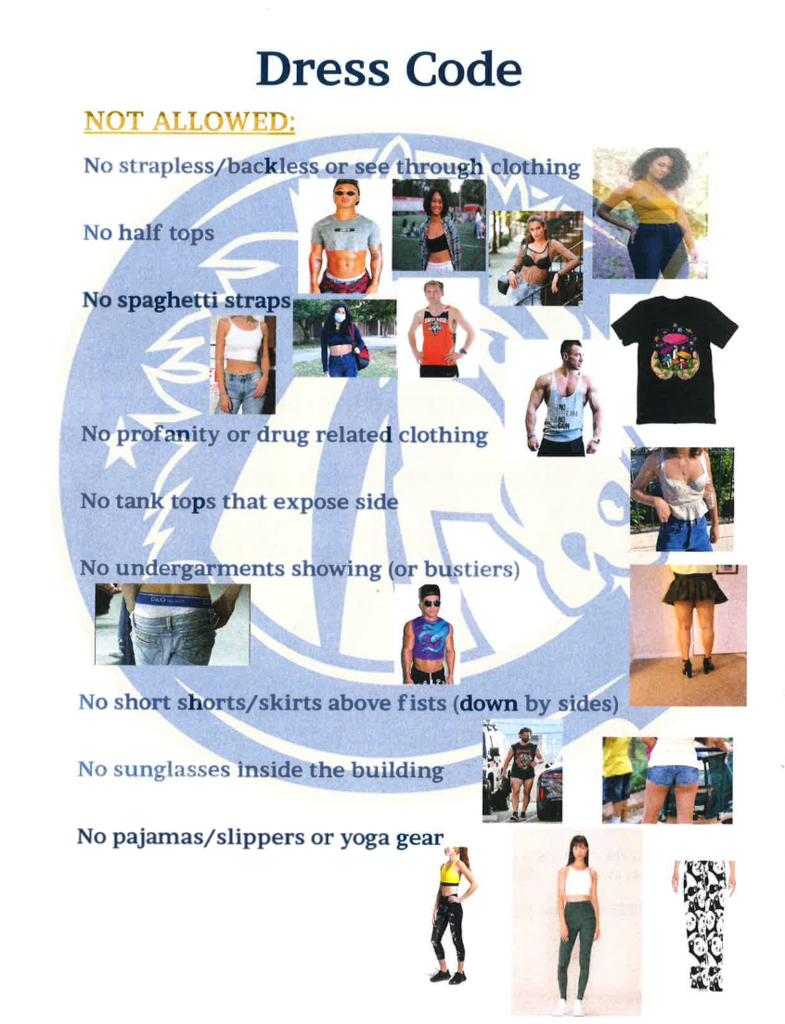 Collaboration between Chem 1 kids (instructors) and freshmen integrated science - chemistry kids (students) in the Flame Lab.
What a great Monday! 35 colleges and military representatives are here at the high school as CHS & HMA students engage at booths and through QR codes for information on their future… which is looking BRIGHT!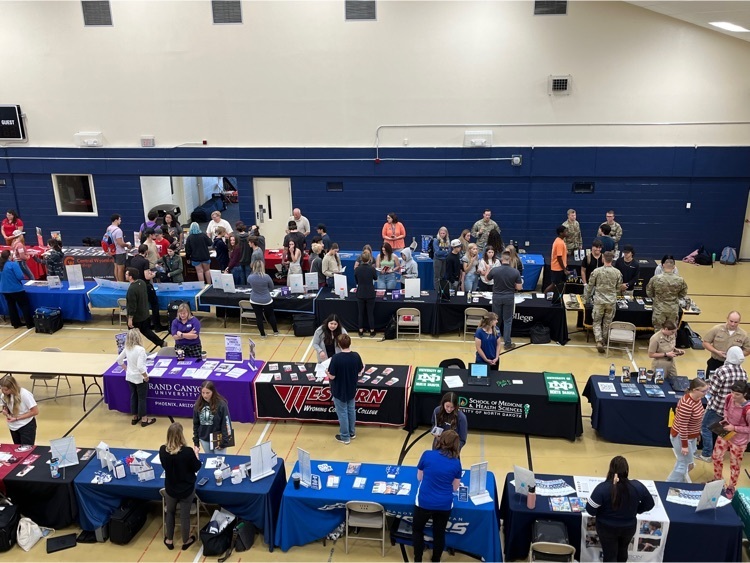 Spanish II students having fun learning a new language. Recently they played a Word Strips game to practice creating Spanish sentences about daily routines. This involved them saying sentences about the pictures while trying to work their way across the strip of paper. If they ended up on the same picture slide as their partner, they had to play rock, paper, scissors. The loser had to start over. Thank you Señor Beardall. Go Broncs and Fillies!!!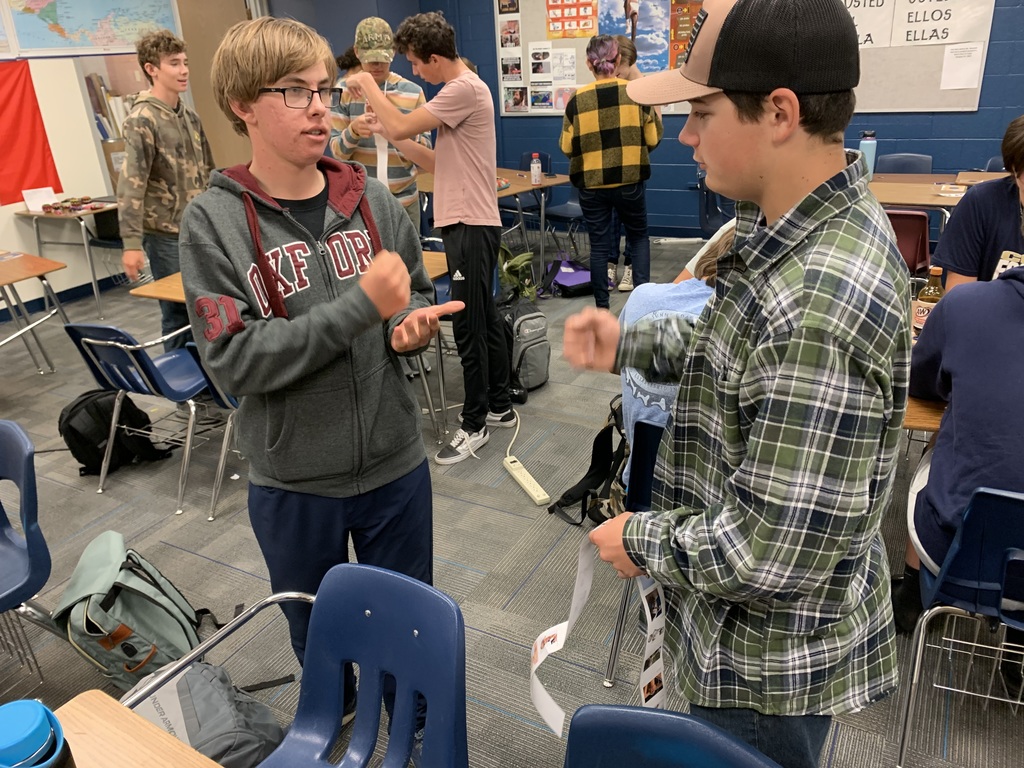 Happy Friday CHS. What a great week it has been. We have a very special congratulations today for Micah Idema, Cody High School Senior. Micah was recently named a Semifinalist for the 2023 National Merit Scholarship Program. Micah was selected as one of approximately 16,000 Semifinalists from a pool of 1.5 million entrants. Micah is also one of 207 Semifinalists from Wyoming. Congratulations Micah!!! Go Broncs and Fillies!!!!
Relationship building, together as one! Coach McFadden and the football players have an awesome pre-game ritual. Players select a staff member to wear/hang their jersey in support of the player and to acknowledge the staff member. Go Broncs & Fillies!!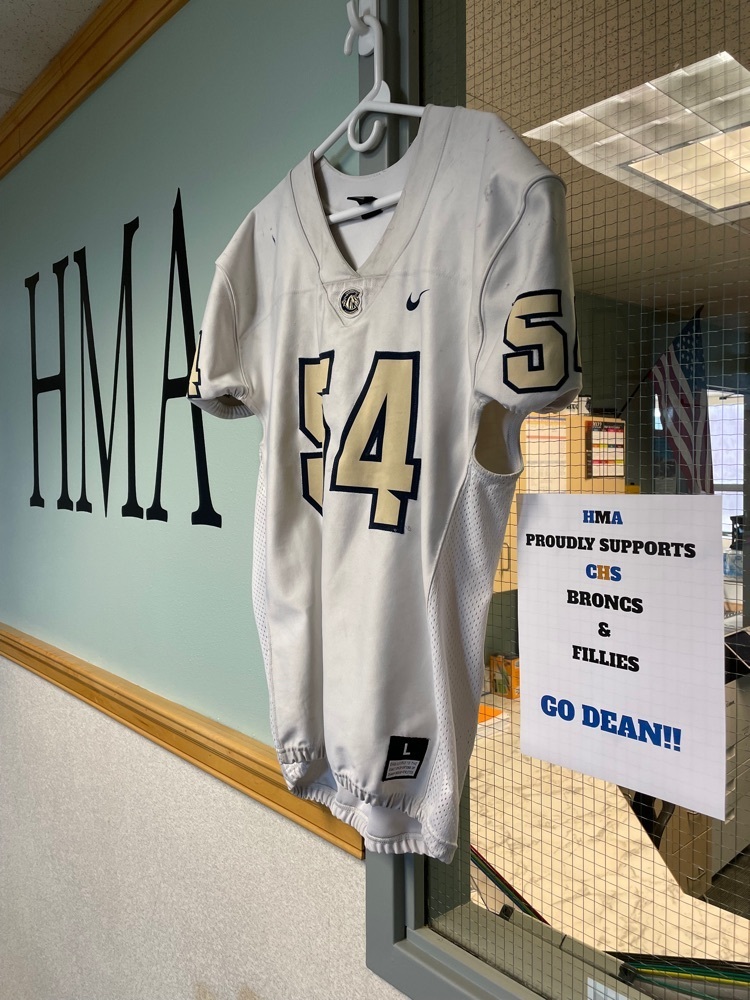 Students please remember to bring your Student ID's to the activities this weekend. Go Boncs and Fillies!

Students had the opportunity to visit with club leaders this morning. Our annual club fair was in full swing. Thanks to all of our advisors for giving our students these opportunities. Students, please join a club and find your passion. Go Broncs and Fillies!!!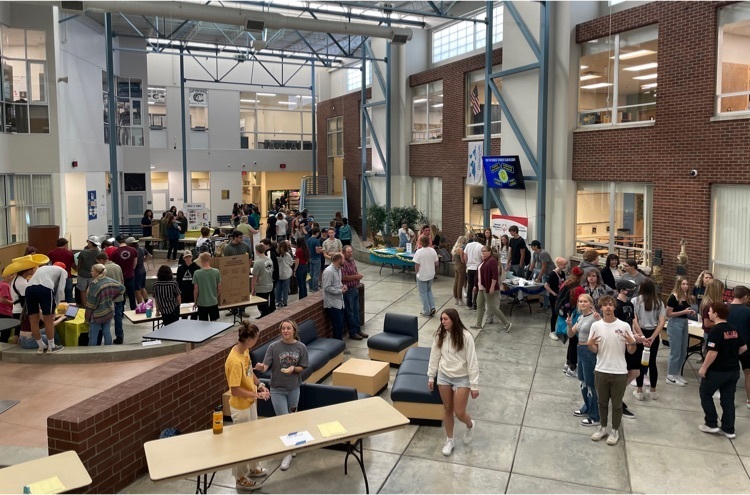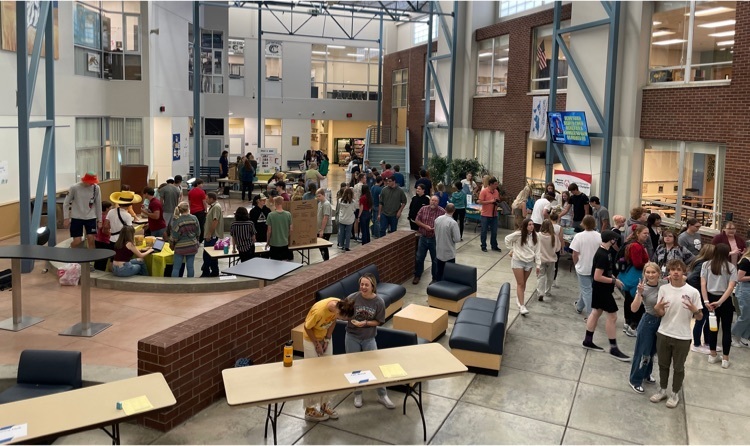 Hello CHS, thanks for a great start to the school year. It's great to have kids back in the building again. Please note, we have worked on student schedules all last week and it looks like kids are settling in. We have had several instances where there were limited options for students in certain periods. Our enrollment is up and many of our classes are at or over capacity. We always try to accommodate student requests for electives but at this point we will have very limited capacity to change those classes. Please contact your guidance counselor if you have questions about these options. We appreciate your understanding as we proceed throughout this school year. Go Broncs and Fillies!!!

CHS students (left to right) Hermione, Tony, and Joseph exploring the community through Geocaching. Go Broncs and Fillies!!!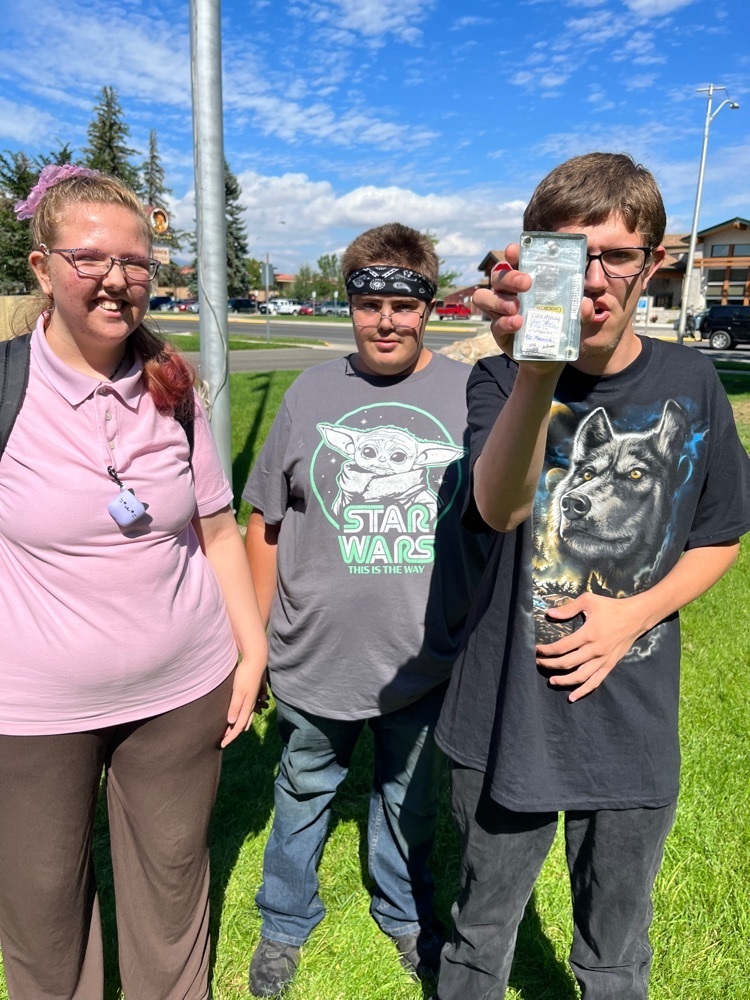 Mackenzie Brown, the newly-appointed Lead Producer of CHS Wired (with Logan McLeod) is accepting her official certificate celebrating her nomination for a student Emmy award for her piece, "Ice Cats," featuring Cody's ice hockey team. Congrats Mackenzie. Go Broncs and Fillies!!!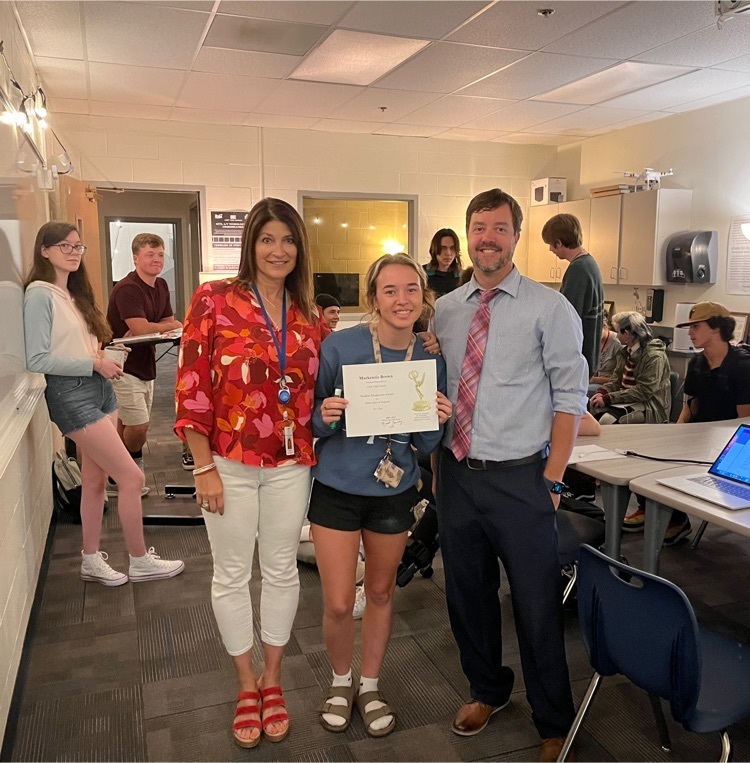 Link Crew spent the morning with our newest Bronc and Filly family members. Thanks to all of our great kids that help make the morning a success. Go Broncs and Fillies!!!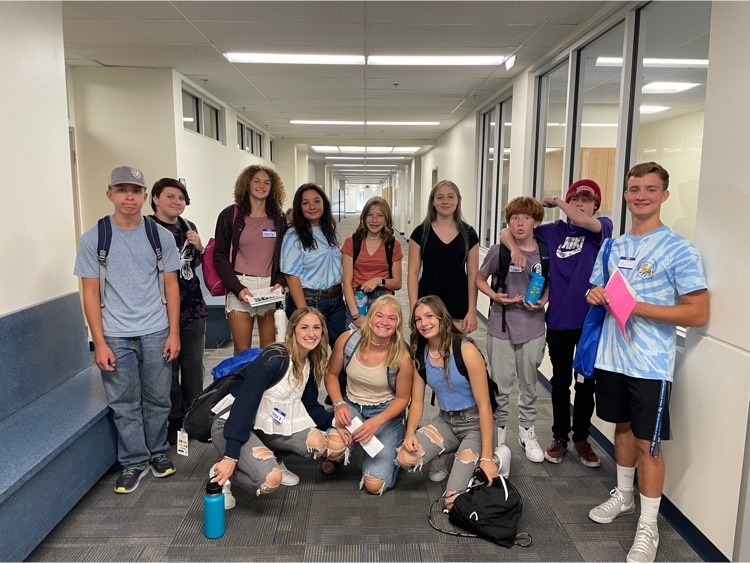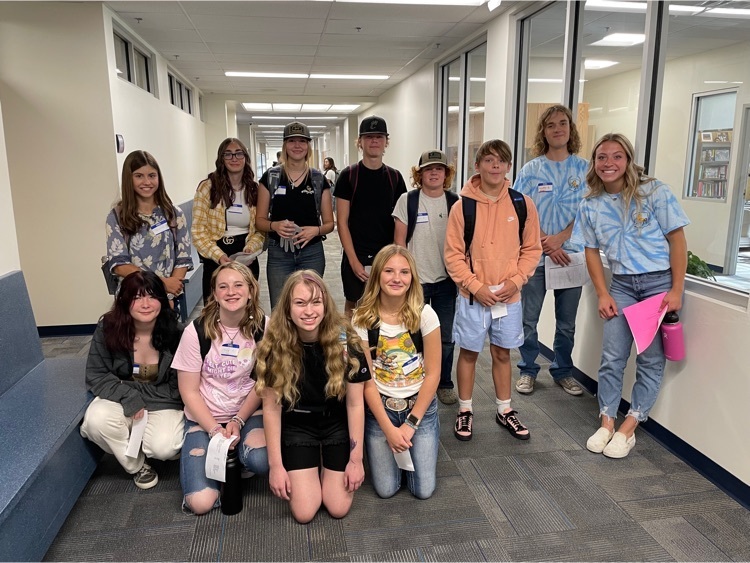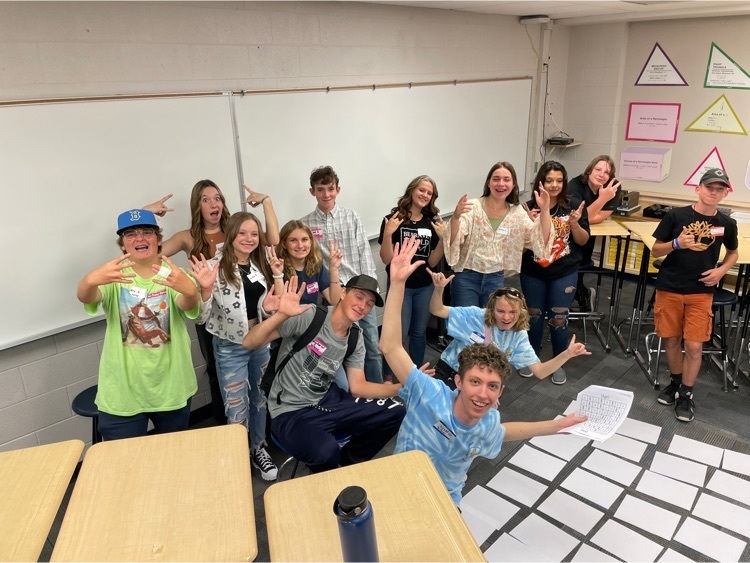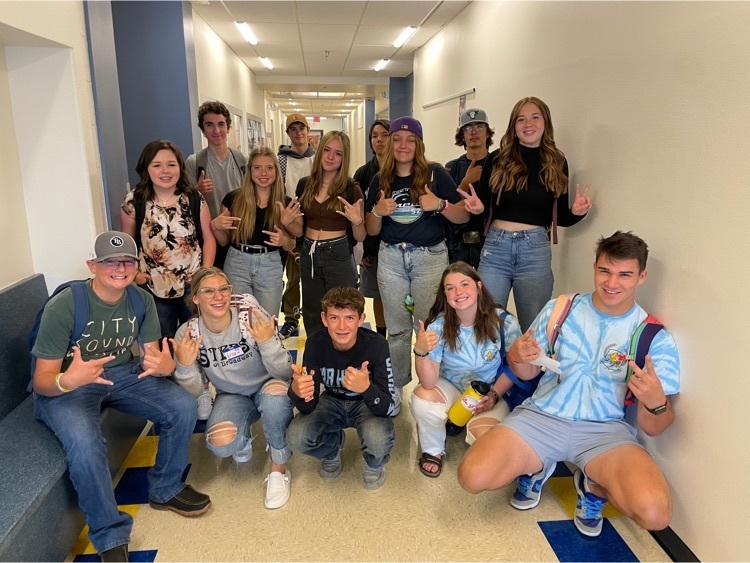 Good morning Cody Wyoming. Cody High School Class of 2026 is in the house and ready to go. Welcome back Broncs and Fillies!!!!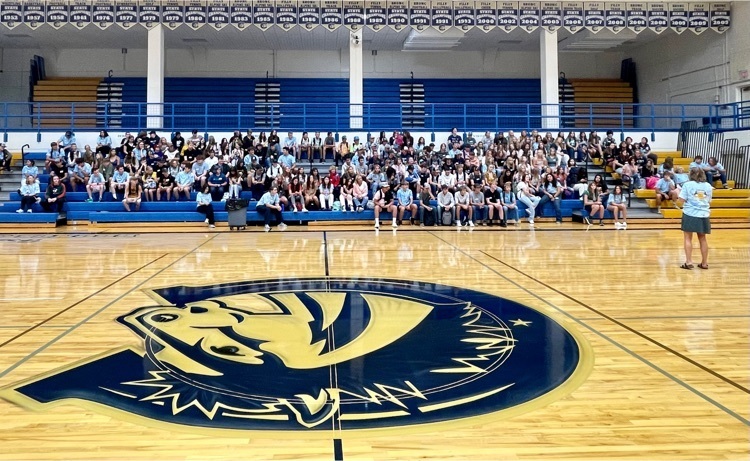 Hello CHS, just a quick reminder: Chromebook checkout will be tomorrow throughout the school day. Freshman will go to the library during their Link Crew rotation. Sophomore, Junior, and Senior students will be called by intercom to the library in the afternoon. Students must have paid the $25 insurance fee to receive their Chromebook. Lisa Meyer will be in the office until 4pm today and back tomorrow morning starting at 7:30am if you need to stop in and get that completed. Go Broncs and Fillies!!!

This is the number of CHS/ HMA and CMS staff that stayed to attend the optional adult leader training for Sources of Strength. Dedication to students…. ✔️